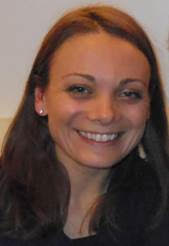 Dr. Lori Broderick is a board-certified allergist/immunologist at Rady Children's Hospital-San Diego and an Assistant Professor of Pediatrics at UC San Diego, with specific interests in disorders of pediatric immunity.
Dr. Broderick earned her undergraduate degree from Syracuse University in New York, graduating summa cum laude. She then received her doctorate in tumor immunology and her medical degree at the University of Buffalo in New York. She completed her pediatric residency at UC San Diego, where she developed an interest in patients with primary immunodeficiencies and autoinflammatory syndromes, also known as periodic fever disorders. She then completed a fellowship in Allergy and Immunology at UC San Diego, receiving extensive training to diagnose and manage primary immunodeficiency, allergic disorders and autoinflammation.
At UC San Diego, Dr. Broderick leads a research program consisting of complementary projects focusing on the genetics of rare diseases and dysregulation of the immune system, with a focus on the molecular mechanisms and clinical impacts of inborn errors of immunity. Her translational work strives to better understand disorders of immune dysregulation at both ends of this spectrum through novel gene identification, investigations of molecular mechanisms, and discovery of new therapeutic approaches. She has characterized the genetic etiology behind rare disorders of immune dysregulation, including Acute Hemorrhagic Leukoencephalitis, and most recently identified novel mutations in the essential gene topoisomerase IIb (TOP2B), as the genetic etiology of a novel B cell-restricted immunodeficiency with dysmorphism.
Dr. Broderick is the recipient of a number of distinctions and research awards from organizations including the American Academy of Allergy, Asthma, and Immunology Foundation, American Academy of Pediatrics, the Thrasher Research Fund, The Hartwell Foundation, the A.P. Giannini Foundation and the Arthritis National Research Foundation. She is an active member of the American Academy of Allergy, Asthma, and Immunology; the International Society of Systemic Auto-Inflammatory Diseases; the Clinical Immunology Society and the San Diego Allergy Society.